Introduction
FlexMAM is a highly configurable HTML5-based media asset management application that gives non-technical users and editorial teams the power to perform essential content processing tasks.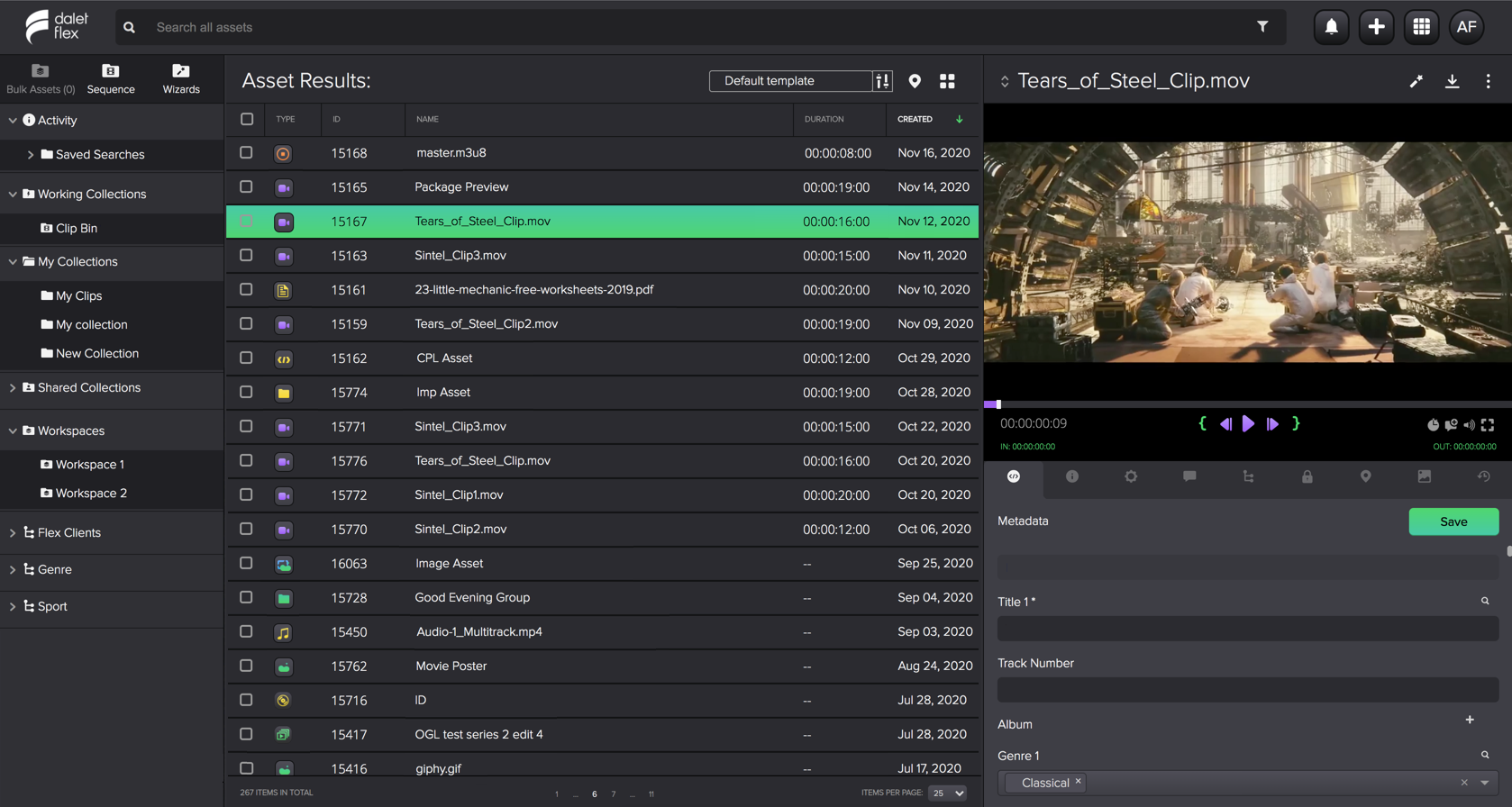 Published this minute
FlexMAM makes it easy to upload, organize and review assets, search for and update metadata, perform rough cut edits, export EDLs, and trigger workflows. As an integral part of Dalet Flex, FlexMAM can be tailored to match your unique production workflow. That means you can review and collaborate on assets with internal team mates quickly and efficiently.
For optimal performance, it is recommended that you access this application on a computer, with a screen resolution greater than 1366 x 768 pixels, and on a Chrome browser.
FlexMAM Interface
FlexMAM is the primary user interface for Dalet Flex and  has an easy-to-learn and intuitive interface.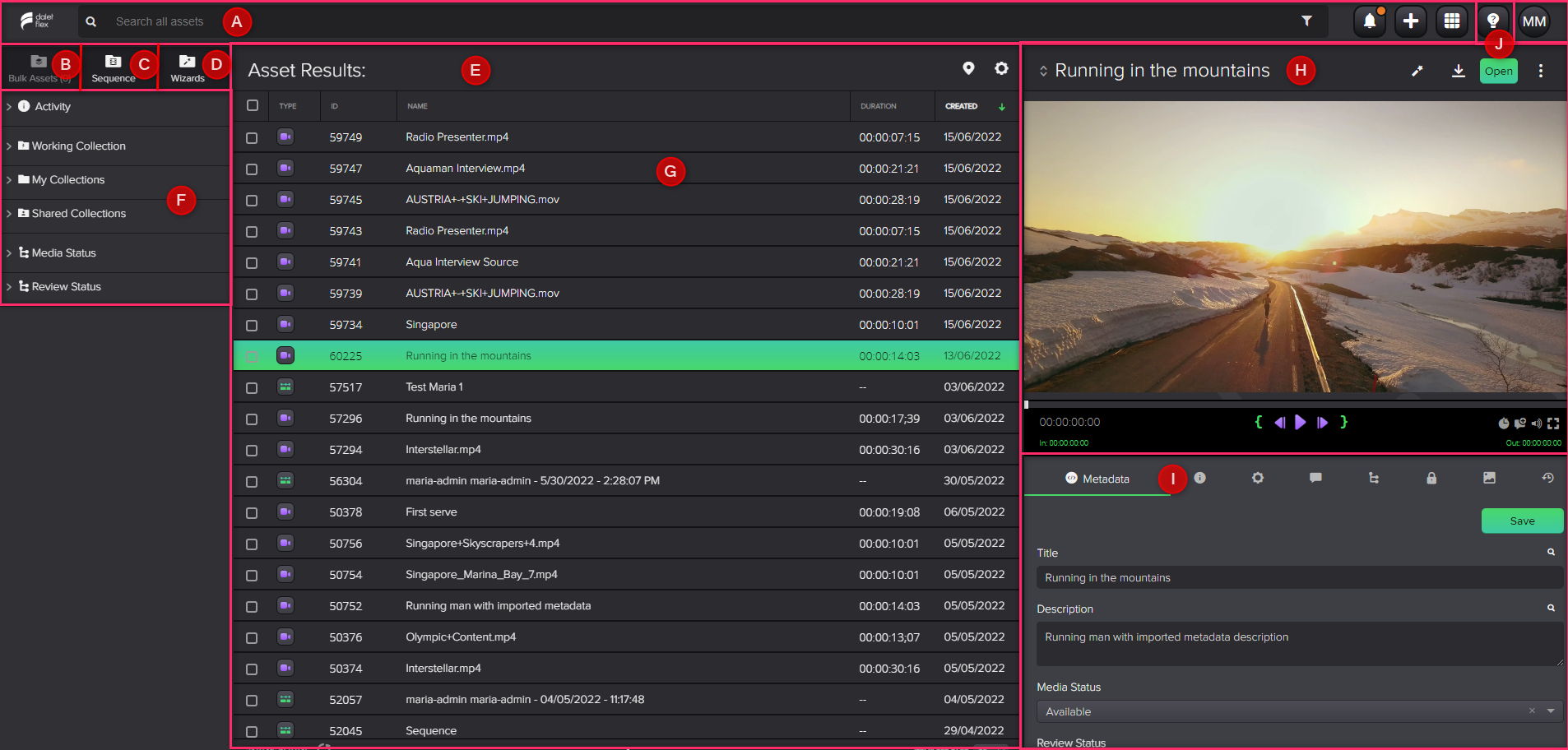 A) Header
Search bar: You can use the search bar to search for assets by entering an asset ID or asset name.
Notifications: Click on the bell icon to see your notifications relating to workflows and tasks.
Add: Click the add button to add new Collections, Groups, Placeholders, and UDOs.
App Switcher: You can use the app switcher to switch between different Dalet Flex apps, e.g.: FlexTRACK, FlexMOVE, FlexREVIEW, etc.
Profile: View and edit your profile information. You can also log out here.
B) Bulk Assets: When you select multiple assets from the list by ticking the checkboxes, they will appear here, where you can perform bulk actions.
C) Sequence: When you go to the Sequences page, the Clip Bin will load by default. Load collections to create sequences with by navigating to different collections with the right folder navigation panel.
D) Wizards: Perform preconfigured stand alone wizards that consist of an ordered sequence of screens to which you add information to perform specific tasks
E) Search filters and views: Your asset or marker search results are shown in a table or tile view that you can toggle between
Table configuration: You can create templates to configure your search listing column headers to achieve more accurate filtering.
Filters/refinement: You can filter and sort your search results with table column headers.
F) Folder Navigation:
Activity: This contains your saved searches and recent activity.
Collections: This contains your clip bin, active collections, private and public collections.
Any preconfigured taxonomies appear here.
G) Results: Displays the asset list and search results 
H) Preview Player: Preview assets with the Preview Player
I) Summary Tabs: Toggle between tabs to view and manage information for selected assets: metadata, comments, markers, keyframes etc.
J) Help: Direct link to Help documentation